We are proud to share with you the accomplishments of our student, Jason Zhao, one of KTBYTE's advanced teaching assistants. Jason moved from China to the US in 8th grade, and is currently a junior at Lexington High School (LHS). In the 2016/2017 season, he placed in the Platinum division of the USA Computing Olympiad (USACO). He was also recently admitted to the prestigious research program MIT-PRIMES.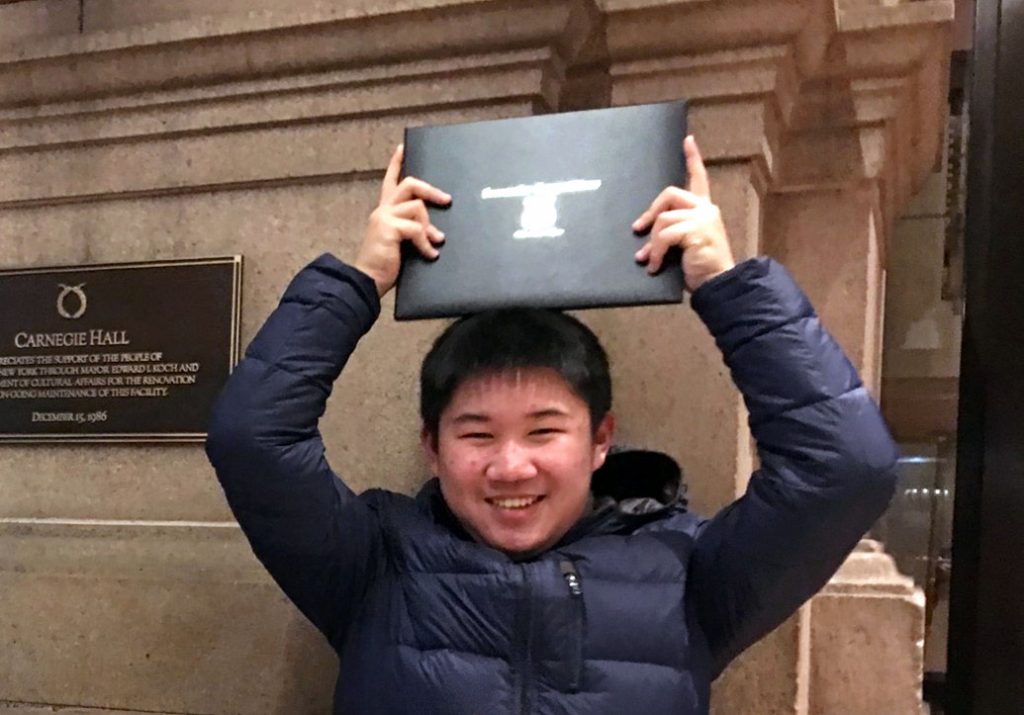 Jason's interest in coding began early. In fourth grade, he started building games with Visual Basic.
It was a 2D shooter style game that basically involved shooting images to make them disappear – first I used the image of my classroom nemesis but my parents convinced me to change them to military soldiers instead.
Game development remains one of the major contributors to his love of computer science.
My favorite thing about CS is the ability to make computer programs the way you like them. I've always loved playing all sorts of video games, and one big thing I disliked about them was the inability to change how the game functioned… If you code your own game, though, you have total control over everything you add into it, so you can make exactly the game you enjoy playing.
In 2016, he learned about KTBYTE at a community event, and enrolled in classes immediately. Through these classes, he got the resources and support he needed to enhance his self-taught knowledge and take his CS skills to the next level. Soon after, he started to compete in the USACO, and quickly advanced to its highest level, the Platinum division.
My most important takeaway from KTBYTE classes was a thorough understanding of the USACO contest. I really liked the pace of the CS91 class – as someone who had not participated in computer science contests for a long time, it really helped me get on track quickly. CS91 also gave me a nice overview of all the types of USACO problems (and hands-on experience on solving examples of each of them!) in just half a semester.

Without KTBYTE I probably wouldn't have known the USACO contest at all, let alone to have gotten Platinum division on my first try, which I still consider so far as the greatest 'miracle' of my CS career.
KTBYTE is lucky to have Jason as a teaching assistant. He currently runs the advanced office hours, where he often helps other students trying to place in the USACO. When asked about this, he emphasized that being a TA not only enhanced his CS knowledge, but also greatly improved his self-confidence and communication skills.
For me, the best experience I have as a TA is the debugging process – it can be tricky sometimes. When someone walks in with code errors in their homework, I know that I have some little puzzle to solve – and to solve that puzzle involves understanding the cause of the problem, finding exactly which mistake is causing it, and fixing it in just the right way. It is very satisfying when I finally help my fellow students get everything working.
While taking classes at KTBYTE, Jason was encouraged by his instructors to apply for MIT-PRIMES. Last December, he was excited to learn that he was admitted, and is now working with MIT professors and graduate students to conduct research into biometric servers.
Jason's advice to other students who want to attain similar success in computer science is to cultivate interest and motivation through games or a similar passion.
I really owe my success in CS to my Minecraft server project. It had first started off as a fun project just to design a nice game, but it got more serious over time, and the desire to improve my server eventually became my primary drive to learn CS, at first by myself and then at KTBYTE. In my opinion, you really need to spend time in any subject to master it, but in order to do so you really need to enjoy what you are doing, so an interesting project was what got me started.

So my advice for anyone else looking to accomplish a lot would be to treat computer science as something fun, not just another subject you learn at school. Find a long term CS project that you really enjoy, and stick with it. On a side note, such a project would not only serve as a motivation, it would also be a nice subject for your application essays – at least I wrote about my Minecraft server in my MIT-PRIMES essay and that was probably part of what got me into it.
In the future, Jason wants to continue to develop his knowledge and skills in the field of CS, and broaden to similar fields such as game development. He's currently working on building a tower defense game in Java that began as a project for his AP Computer Science class. Outside of CS, he explores his interests in music and arts.
---
[wpforms id="2359″ description="true"]
Related Posts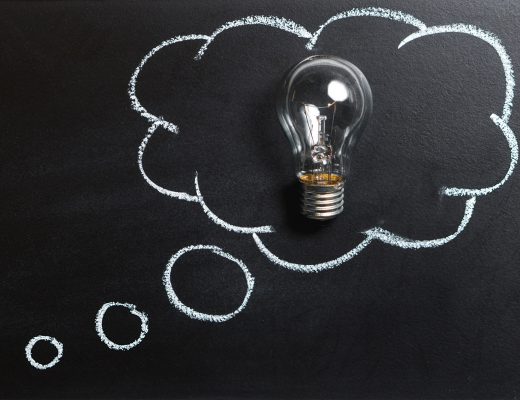 MIT PRIMES (Program for Research in Mathematics, Engineering and Science for High School Students) is an elite, year-long research program that gives talented students a head-start […] Read More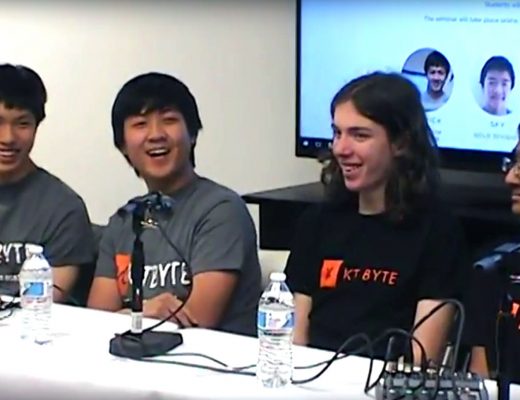 Listen to KTBYTE students discuss their USACO experiences: The USA Computing Olympiad, more commonly known as USACO, is a series of annual competitions aimed at […] Read More