Congratulations to KTBYTE Robotics Club students whose many months of hard work were rewarded at the AAS Northern New England Regional Invention Convention on March 25!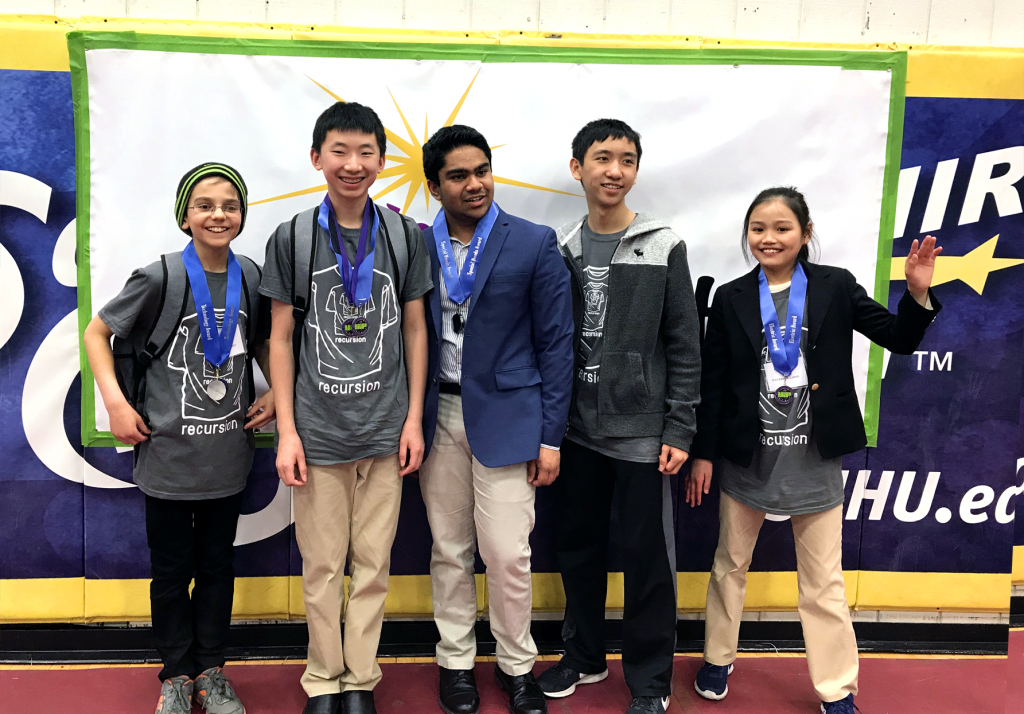 The Academy of Applied Science (AAS) is a New Hampshire-based organization dedicated to encouraging innovation in the younger generation throughout New England. Each year, students showcase independent projects ranging from wearable tech to robotics and Rube Goldberg machines at their regional Invention Conventions.
In the 2018 Northern New England Invention Convention, four KTBYTE Robotics Club students qualified to compete in the Nationals in Detroit.
The KTBYTE Robotics Club is an in-person mini-class where students learn to build and code basic circuits using Arduino, an electronics computer platform based on easy-to-use hardware and software, then form teams to build independent projects.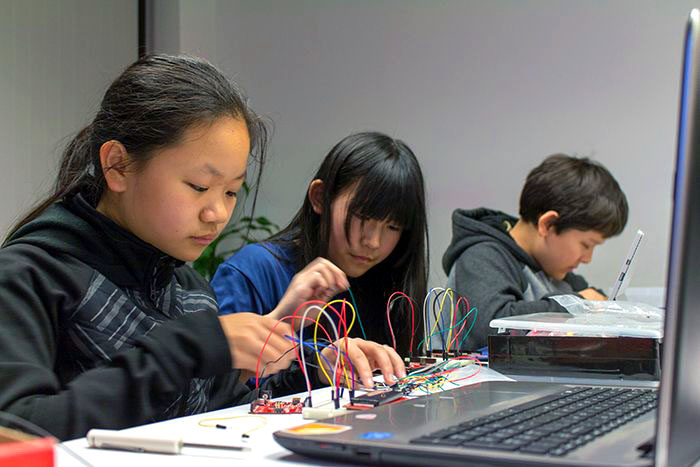 Award-Winning Students
---
Boyan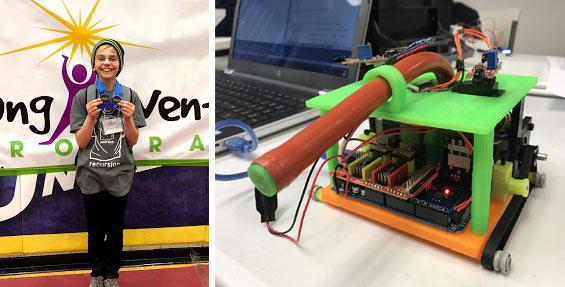 "I made an autonomous firefighter robot that has motors, IR sensors, and a pump, to help lower the drastic loss in life and property caused by fires."
Awards: Technology Disruptor (All Grades) 1st Place, Electric & Design (All Grades) 2nd Place
---
Katerina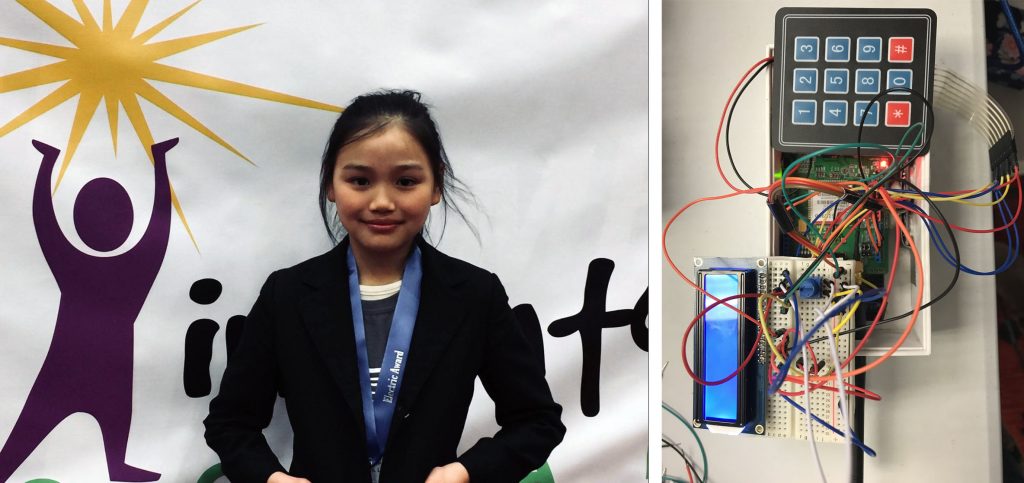 "Open Sesame senses if your garage is open, and then calls you if it is. My device uses sonar to figure out if your garage is open and calls you using the GSM network."
Awards: Electric & Design Awards (All Grades) 1st Place
---
Jonathan & Harry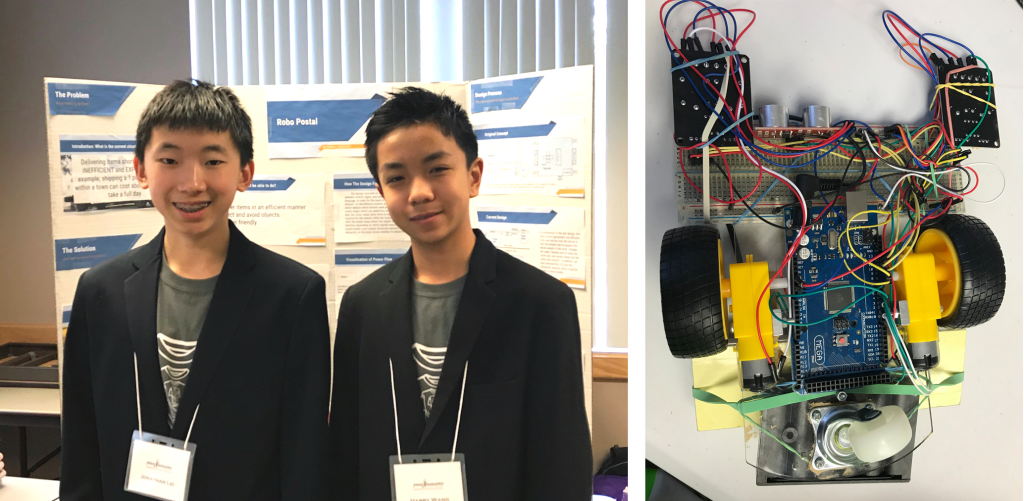 "Our project aims to solve the problem of inefficient and expensive postal deliveries by having a robot to deliver from point to point with the most efficient routing. Our robot comes with easy-to-use buttons and additional sensors like an ultrasonic sensor."

"[Robotics Club leader] Sidharth is always encouraging and open to ideas. His enthusiasm and humor has made building a project extremely fun and rewarding. For example, building our robot for the Young Inventors Convention was like experimenting with cool electrical components and putting them together, but we still won awards and are eligible to go to Nationals."
Awards: Electric & Design Awards 3rd place, TopCoder Disruptive Tech Award 3rd Place
---
Sidharth
Sidharth, the leader of the Robotics Club and a current sophomore at Lexington High School, was awarded the Fidelity Innovation Award, the highest award of the competition.
Sidharth demonstrates his project to reporters at the competition
"This product is designed to help the blind navigate. The device uses sonars to determine distance between the user and an obstacle in front, analyzes it in a computer, and outputs the data using both sound and vibration, As a result, the device creates a sense of navigation for the blind."
---
The KTBYTE Robotics Club will also be participating in the upcoming Cambridge Science Festival.
---
[wpforms id="2359″ description="true"]