"I had one of the best times of my life surrounded by so many like-minded female coders."
— MetroHacks Women Participant

Last weekend, over 80 high school girls gathered at the Cambridge Innovation Center for a "hackathon": a day of learning to code and building projects with technology. They came from all over the country –  many students traveled all the way from Illinois and New York to attend.
"The best experience I had was being able to meet new people from all over the country and state who all shared the same passion as me."
The hackathon was run by MetroHacks, a MA student-founded nonprofit organization dedicated to giving all students the opportunity to learn and be inspired by technology. Multiple MetroHacks directors and mentors were previous KTBYTE students who, after learning computer science for many years, wanted to share their love of coding with their peers.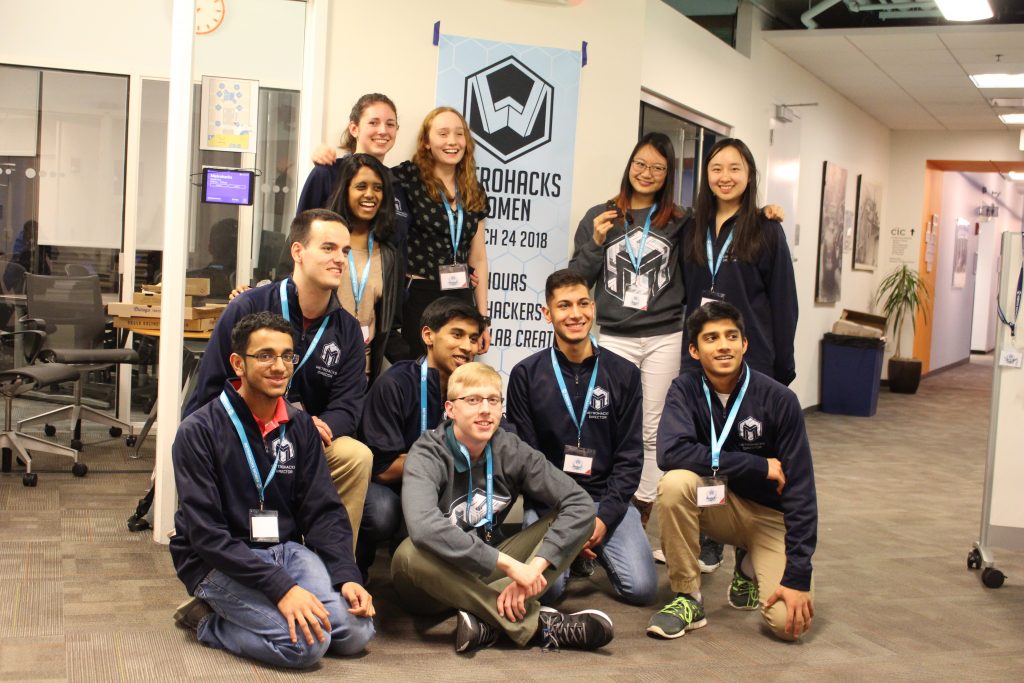 Many of the girls at Metrohacks Women coded for the first time at the event. They were exposed to different computer languages, circuits and breadboards, and the opportunities in technology. Workshops covered "Why computer science?" and Azure, HTML/CSS, iOS App Development, Virtual Reality and Artificial Intelligence, Hardware Basics, and Entrepreneurship. Mentors ranging from MIT students to Amazon engineers guided project-builders through the inevitable coding challenges.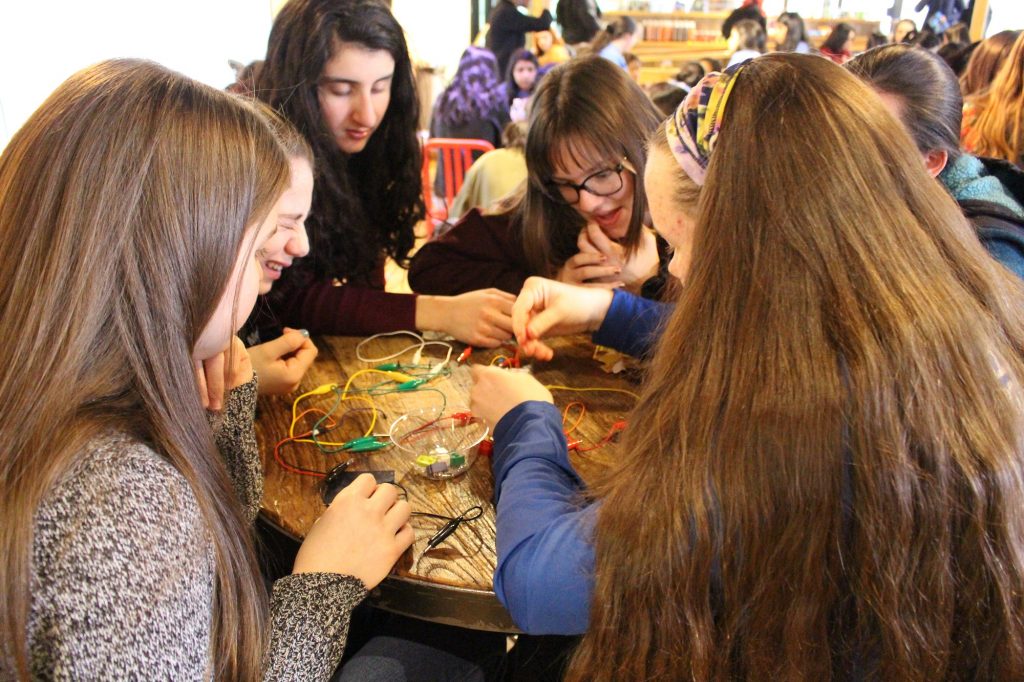 There were three competition tracks: Social, Environmental, and Health. The participants built projects including:
An integrated system connecting a hardware device that monitors UV rays to detect an app where users log their daily skin changes and the results can be easily sent to their doctor to quickly assess their risk of melanoma

A website to educate people about healthy eating/exercising habits and suggest healthy recipes

An Azure chatbot to answer health related questions and determine if symptoms need to be looked at by a doctor

A wearable device and app to subtly alert authorities in the case of sexual harassment or assault.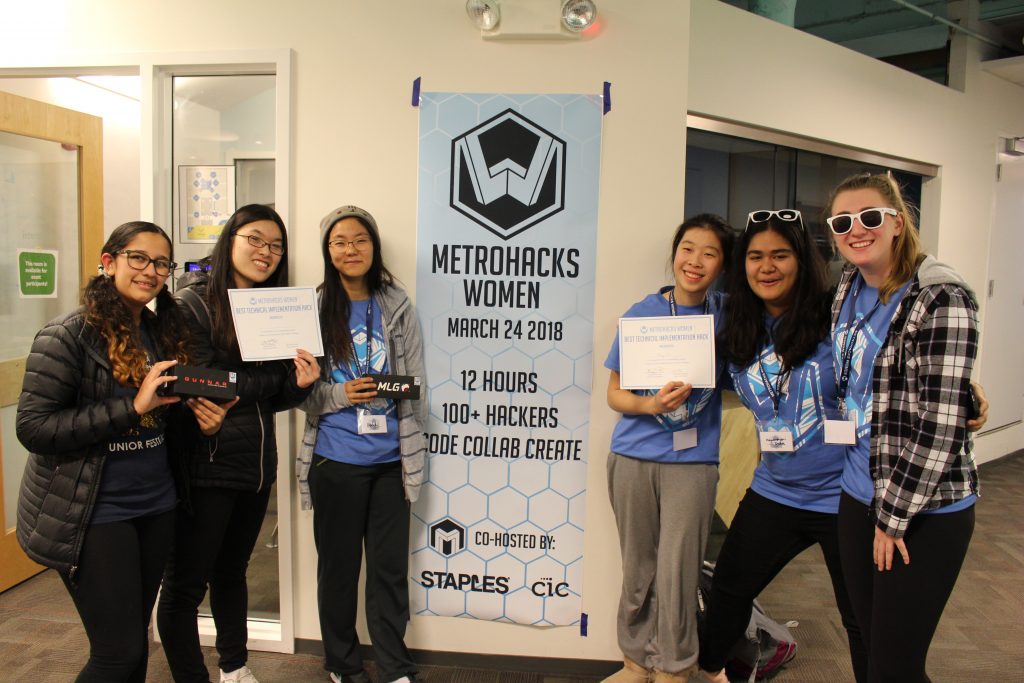 "I was able to develop a social media app by closing ceremonies and now, as a result of the amazing environment Metrohacks offered, I'm in the beta-testing phase of my app … I got inspired, fell back in love with coding, and now I'm more passionate and excited to make apps/websites than ever."

The main, co-ed MetroHacks event will be May 19-20 at the Harvard SOCH. The annual 24-hour MetroHacks hackathon is the biggest high school hackathon in New England, and has historically hosted hundreds of students for a weekend of workshops, collaborative coding, inspirational speakers, free food, and more!
Registration for MetroHacks 2018 is open now! More about the event can be found on the MetroHacks website and Facebook page.