KTBYTE offers a variety of week-long programs during the summer with an innovative take on coding classes. Designed for the inquisitive ones, courses focus on letting students get plenty of time for hands-on activities so that they can program and create in their own fashion. Throughout the week, they get multiple lessons that introduce new concepts and plenty of exciting projects to test their skills with.
---
Daily Schedule Overview
9:00 – 10:00 : Class Block
The day begins with check-in by 9 AM so that everyone is present and accounted for. From there, students get ready for their first class block. Typically, this is the time when new concepts or themes are introduced, a taste of what's to come.
10:00 – 10:15 : Break
This 15-minute break helps students mentally recharge for the next session. Several snacks are provided to help them keep their energy high, such as brownies, cookies, bananas, and more. In addition, during this time, students can work on any projects that they want to master, get help from a teaching assistant for a concept they don't understand, or just relax with their friends.
10:15 – 12:00 : Class Block
During the second class block, the activity changes from day to day. Sometimes, kids will get the go-ahead to start working on projects that they think they can apply the newly learned coding functions to. Other times, the instructor may want to elaborate on ways the code can be improved or show previous examples of programs that can be accomplished with those techniques.
12:00 – 1:00 : Lunch
Students have an hour for lunch to make sure that they have ample time to eat. Many also choose to take a moment and play some board games to sharpen their strategic minds. Still, others may want the time to touch up their projects more, and several may want to ask questions to the TAs and teachers with the extra time. Either way, it's up to them to decide how they want to spend it!
1:00 – 2:00 : Class Block
After lunch is another hour-long class period, time for them to begin exploring all the ways that they can make the code work for their vision.
2:00 – 2:15 : Break
This time is used to let them recharge once again at the end of the day. Just like the first break, there will also be snacks offered.
2:15 – 3:00 : Day's End
This is the last class period that students have. The time is usually spent perfecting their daily project or assignments, and sometimes getting a head start on their weekly project.
From 9 AM to 3 PM, KTBYTE works to take advantage of the six hours they get with your child daily to help them be the best coder that they can be. Much of the time is spent working on their own innovations in addition to the class lessons, setting them apart from other summer camps for coding.
---
What Summer Week-Long In-Person Courses Are Available?
KTBYTE offers four choices for week-long summer programs that kids may want to take. Three of them are considered to be "Fundamental" classes, abbreviated as FUN1w, FUN2w, and FUN3w. A fourth course is called CS00w. All four are one week long and follow the same schedule outlined above. In addition, each class has multiple small projects that are used as demonstrations to show the possibilities when working with code. This is alongside a final project to be worked on throughout the week which combines multiple concepts that they have studied, allowing for them to create sophisticated games with complex programming skills. No matter your child's age and experience, there is sure to be a program that fits their needs and pushes them to that next level.
---
This course is meant for children who have never coded before. It introduces them to the subject of computer science and uses block coding so that they do not have to type out commands on their own. It strives to teach students to understand how a computer reads the programs written for them and allows them to manipulate Javablocks to create games and projects.
It is suitable for elementary school kids, and the course aims to let them have fun and see what computer science can achieve if used right. It can pique their curiosity for the future and act as a foundation for more advanced lessons. Indeed, the students are not expected to retain all the information taught, but rather gain insight into how the code works.
---
This course shares some similarities with FUN1w, but students are usually expected to have learned how to code using blocks by this class. Once they understand Scratch coding, they can begin this accelerated class to try to understand higher-level commands and more complicated techniques. They start looking into the way syntax may work and learn to pinpoint mistakes, start programming, and even begin exploring arrays.
It is also made for young children, though this age group is older than those in FUN1w. Some may even be in middle school. According to Instructor Victor, kids always enjoy creating projects on their own and using them to achieve their imaginative desires. They get to interact with each other and help each other grow as programmers. Meanwhile, parents are happy that kids get to have fun and seem to be excited about learning for once.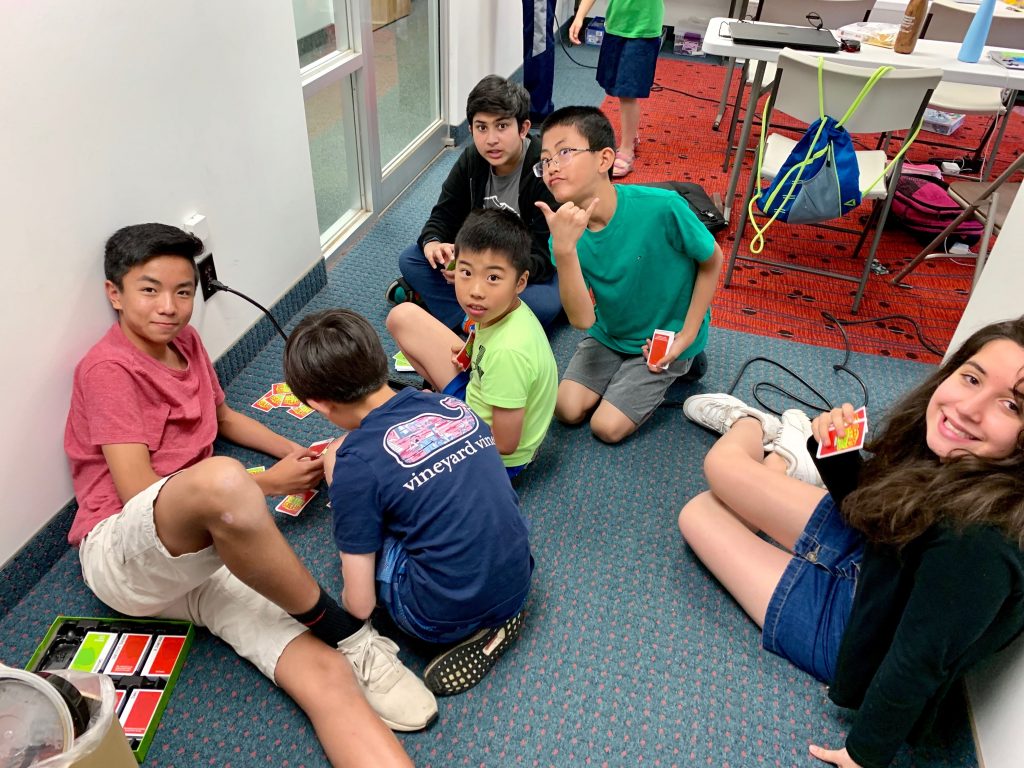 ---
FUN3w is very different from FUN1w and FUN2w as it requires a significant jump in skill. It is still considered a basic course, but students no longer get to play with JavaBlocks, and instead, need to type the code themselves. This means that their projects become more advanced than those in the other two courses as they work on functions, loops, and other coding techniques that involve a meticulous understanding of syntax.
In addition, there is a heavier emphasis on planning out projects in this course. After all, the activities themselves are more complex, so students are encouraged to work together and give constructive criticism. Upon completion, they get to upload and share their final projects online so that other people can see it and play around with it.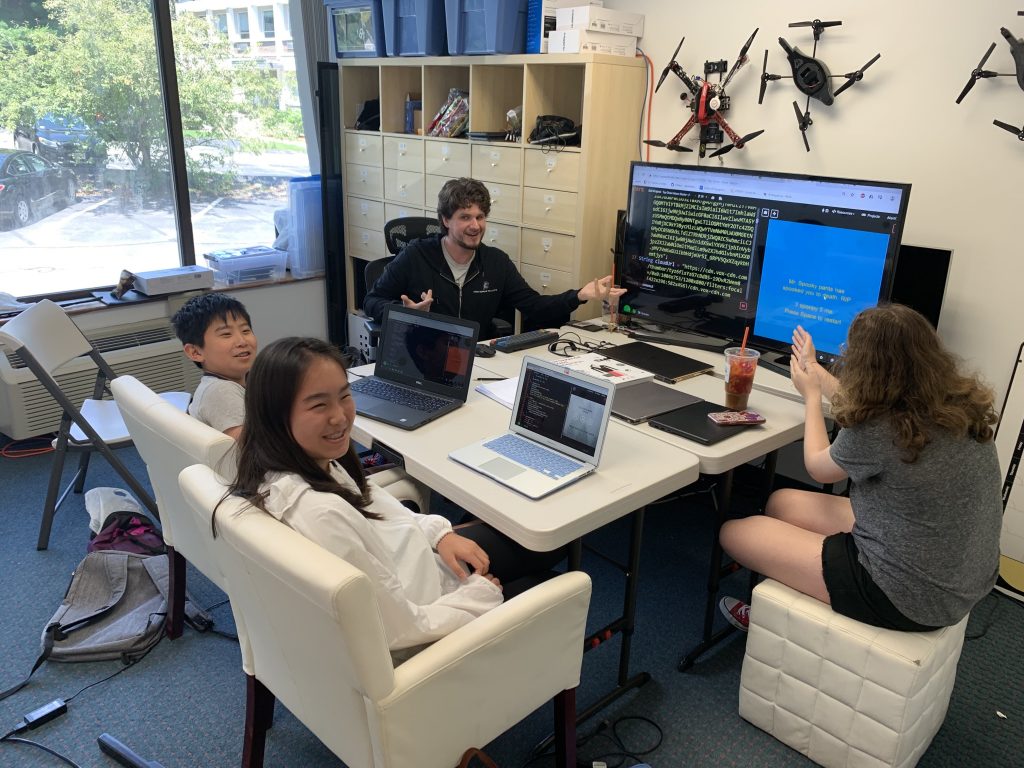 ---
This course is meant to speed through a semester of learning and lessons in the span of one week. Students must be at least 13 years old to attend as it is tailored towards high schoolers, and the code they learn should be memorized, unlike in the Fundamental courses. They have two and a half days to learn all of Java with small projects here and there to deepen their understanding.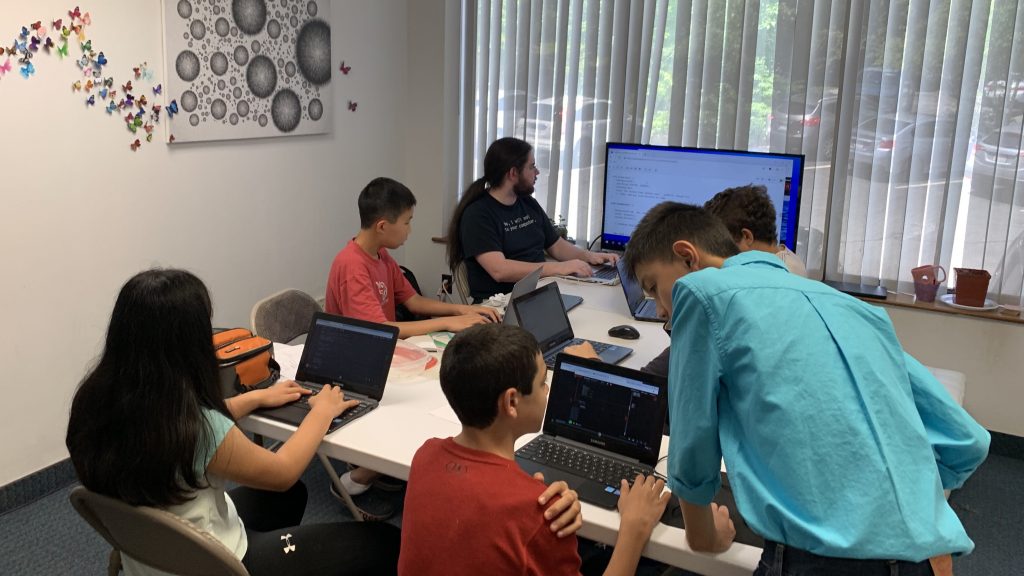 The most significant difference would be the final project. There is a formal presentation on the last day to all the parents and classmates as students show off pieces of code used in their program. They explain in terms of their understanding, and there is an awards ceremony as well to commemorate the amazing feats these kids have done. According to Instructor Andrew, it is the perfect way to let students collaborate and see the extent of their capabilities.
---
Conclusion
KTBYTE offers a week-long program for every level of coders, from beginners to seasoned programmers. With the implementation of projects and assignments in every class, it allows kids to explore computer science for themselves and fall in love with the subject. They get to code what they love the most, as some make art pieces using computers while others can create music.
Perhaps the best part is what happens after. Each of these programs has several courses that students can take in the future to progress their understanding in small, detailed steps. Their learning journey does not have to end here. These camps are an excellent way to keep your children entertained throughout the week while teaching them a valuable skill.