The National Invention Convention (NIC) is an invitation-only annual celebration of K-12 inventors and entrepreneurs from across the U.S. This national showcase of inventions was created with the goal of inspiring tomorrow's youth, and wholly embodies America's inventive and entrepreneurial spirit. It would be the youth equivalent to the Intel Science and Engineering Fair. Each year, students that have made it past the Regional Competitions across the nation are invited to attend the National Invention Convention. The NIC is unique in that it is not only an invention and entrepreneurship competition, but also a science fair and engineering competition. Most importantly this is the competition that awards winners in each grade as well as grand awards for all the grades. Student can compete as individual all the way to the last year of high school.

Last year, also the first year the KTBYTE Robotics Club had participated in the competition, 2 members had received top awards (read more). This year, after many months of rigorous preparation, 12 KTBYTE advanced robotics students attended the Regional Competition, and 9 students won top awards! (read more). 6 students went to the National Convention, and 4 won first place — An astonishing achievement considering very few invited participants receive awards! In addition, many KTBYTE students were interviewed by TV stations and other media companies, an invaluable experiences for students at this age! Although each KTBYTE student participated convention with their own projects KTBYTE students have been working and preparing for this event as a team and demonstrated team spirits throughout.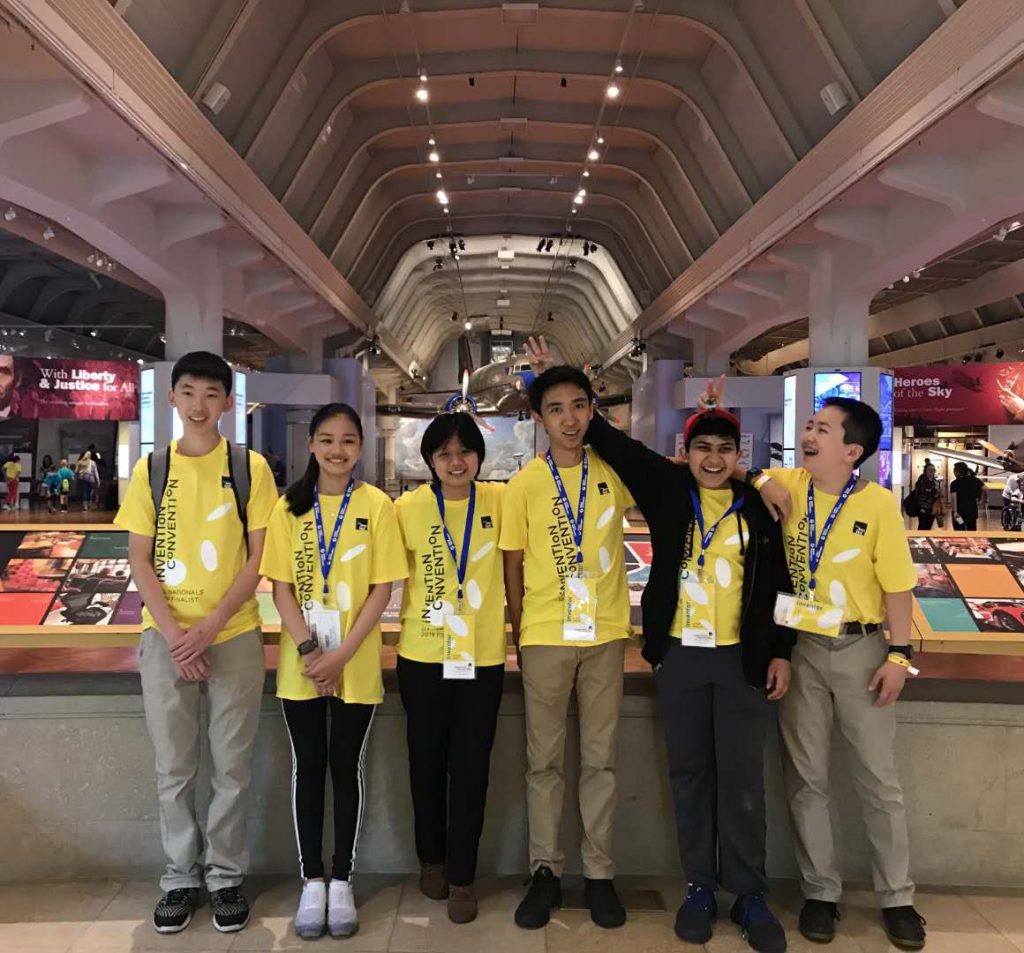 NIC 2019 Awards:
Katerina L.

Rachel M.
Arthur Z.

Vikram A.
Grade Category Awards:
Arthur Z.: 1st place in 9th Grade
Rachel M.: 2nd place in 10th Grade
Patent Application Award:
Specialty Awards:
Vikram A.:Innovation in Electronics
Best of Show Awards:
Vikram A.: Most Innovative Award
Arthur Z.: Best Engineering Award
To view the above winning project presentations, as well as other student projects, click here!
NIC 2019 Interviews:
Stemie Interviews: Vikram A. & Jonathan L.
United Tech Interviews: Vikram A. & Jonathan L.
"Did I mention" Invention Interview: Jonathan L., William Z., Katerina L., Rachel M.
Best in Grade: Arthur Z. (Grade 9), Rachel M. (Grade 10)
Patent Application: Katerina L.
Grand Prize: Arthur Z. (1 award), Vikram A. (2 awards)
Charles Koch interview: William Z.
THF interview: William Z.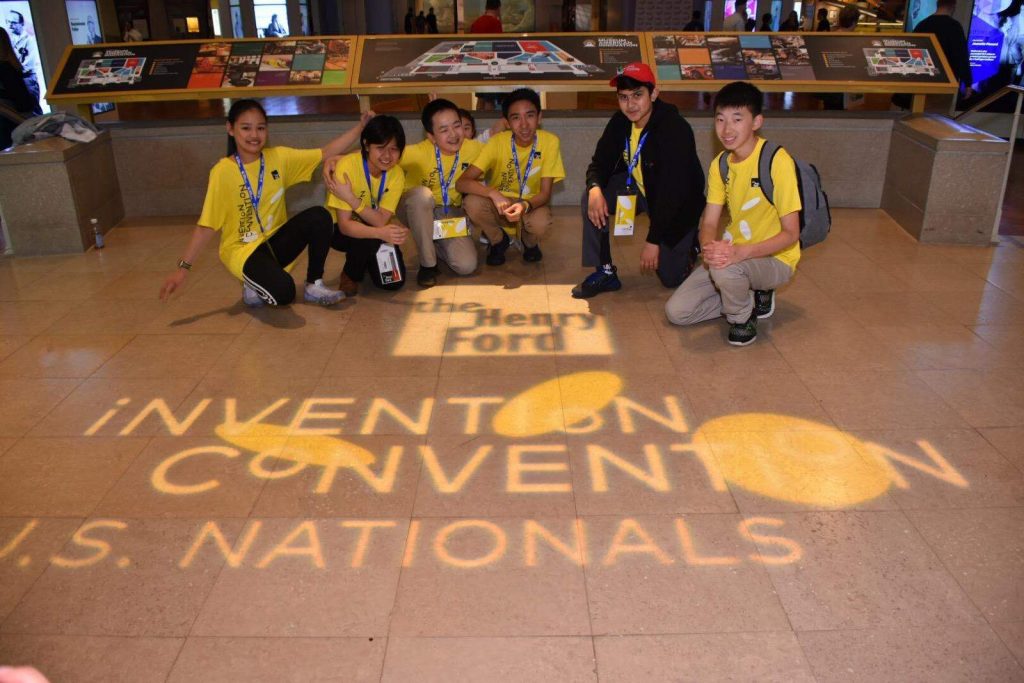 KTBYTE Robotics Club is a student-run club that provides training for students ages 9 and up to participate in various competitions using platforms like Arduino and Raspberry-Pi. All the new instructors and teaching assistants are promoted from within the club by the club leaders. Similar to other KTBYTE programs, the Robotics Club has Spring and Fall semester-long classes and activities, as well as week-long camp-styled programs during school breaks (ie. Summer and Spring Break). Students with little to no robotics experience generally start at the beginner level, and progress up to intermediate and advanced levels (based on instructor approval).
Students at the beginner level will learn how to build basic circuits and coding concepts. The intermediate level will learn about inputs and outputs, LCDs, motors, complex sensors, and libraries. After that, students will create their own mini-projects under the guidance of the club leaders. The goal of the intermediate class is to progress students to the advanced level, so that they can take part in future competitions.
For those students who are promoted to the advanced class, there will be no more lectures. Instead, the emphasis will be on designing and implementing individual projects to prepare for the competitions. Students in the advanced class will also learn to use Computer-aided design (CAD), 3D modeling, and 3D printing. The KTBYTE Robotics club leaders had the opportunity to develop their confidence and leadership skills, which in turn, molded them into inspirational role models for the new students to look up to.
If you are interested in learning more about the KTBYTE Robotics Club, please visit: https://www.ktbyte.com/classes?format=Robotics_Club
Or, contact us at inquiry@ktbyte.com to learn more!